I was born in 1960 and grew up in Armenia. I started painting in my youth and haven't stopped since. In Armenia I was education and employed as an art teacher.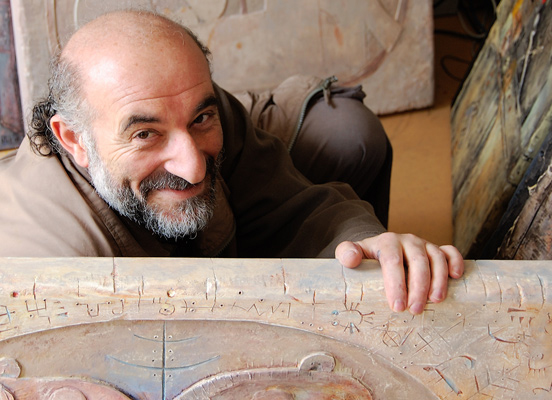 Alik Assatrian
Anders Bekeken
In 1993 I came to the Netherlands. From 2002 until 2016 I have worked at the art studio of Anders Bekeken in The Hague, which I enjoyed a lot. The studio is a place where people with psychiatric and psychosocial problems can come to paint and develop their artistic skills. I was their art teacher, guide and coach in this process.
I love coaching people, especially beginning artists. I guide them practically as wel as mentally. I also coach people with psychological problems, especially people with obsessive-compulsive disorder.
Painting
Further, I teach painting to groups and individuals. Subjects of workshops are for example abstract painting and painting portraits using various techniques and styles. Art is my passion and my life, and fortunately, I have enough time, besides my job, to paint a lot myself and to enjoy art of other artists.
Films
My other passion is the making of films. As a film maker I can tell stories, and I have enough stories to tell. In total I produced and directed seven films, for all of which I wrote the scenario and I did the camera work. A few of these films have made it to the European film festivals. Besides my own productions, I have also worked as an art director with several other directors.
Curriculum Vitae
My full CV with my work experience and projects can be dowloaded or viewed below: